«To cut all negativity». With these Objects of Action-Objects of Protection I want to record popular actions around superstitions and popular rituals. I conceive the work as an amulet that contains those psycho-magical acts that are maintained over time as a tradition. Scissors stuck in an apple, we also call them "peros", typical in the patios of Granada during the May festivities, help us to "cut the buts (cut negativity)". They serve to drive away doubts, negativity and protect us from malicious looks.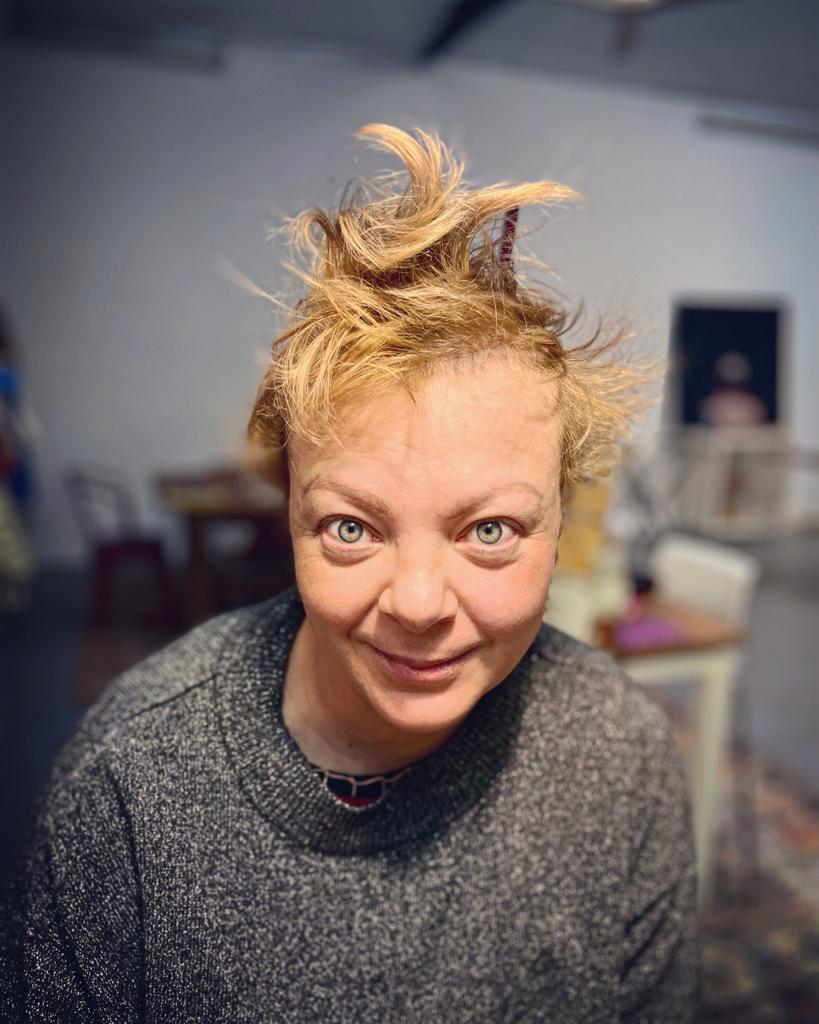 Marina Vargas, (Granada, October 28, 1980) is a multidisciplinary artist. Her artistic language focuses on classical iconography, the sacred, mythology, creating replicas made in monumental formats under a committed feminist gaze, which permeates all her work.
With a degree in Fine Arts from the University of Granada, her projects are preceded by long periods of study and research on the themes of history that she addresses.
Her first individual exhibition in a museum in Spain, at the Atlantic Center of Modern Art (CAAM) in Las Palmas de Gran Canaria in 2013 Nobody is immune, brings together pieces of sculpture, painting and photography.
Her second individual in another museum would come in 2015 in an extensive individual exhibition at the CAC Contemporary Art Museum in Malaga where he presents her twelve monumental sculptures from his project "Neither animal nor angel". In 2017, she presented the exhibition "Las Líneas del Destino" at the ABC Museum in Madrid, sponsored by the Banco Santander Foundation.
Recently, she has exhibited her piece Intra-Venus, a life-size sculpture in Carrara marble weighing about 400 kg, at the Madrid City Council, which replicates and records the harsh process of the disease that the artist actually suffers.
Her work has been presented at various international contemporary art fairs such as Arco España, Volta NYC, Zona Maco (Mexico City), Cosmoscow Art fair or Artinternational Istanbul, the Santander International Art Fair, among others.